Kinvara 9
Details
Nine years ago the first Kinvara pioneered Saucony's design philosophy. Today the Kinvara 9 is a staple in their lineup, with a minimal upper design for a superior lightweight fit. And with the addition of a full EVERUNTM topsole, the unparalleled underfoot feel of this men's neutral running shoe continues on without rival.
Successor to the Kinvara 8
EVERUN

TM

topsole construction for enhanced energy return and continuous cushioning throughout the run
Minimal upper design for a superior lightweight fit
Woven heel support
EVA + midsole
Shoe Category: Neutral
Pronation: Neutral
Cushion: Responsive
Construction Type: Natural Motion
Surface: Road, Track
Arch: High, Normal (Mid)
Water Resistant: No
Waterproof: No
Offset: 4mm
Heel Stack Height: 23mm
Forefoot Stack Height: 19mm
Weight: 7.5 oz. | 213 g.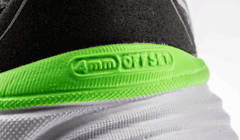 Shoes with a 4mm heel-to-toe offset deliver a more natural ride, letting your feet and body do more work while relying less on the shoes' cushioning and stability features.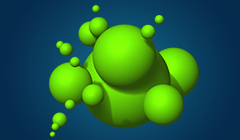 A breakthrough in cushioning. Livelier and more responsive, with smoother landings and stronger takeoff.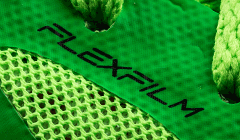 A strong, lightweight material is melded to the upper, which allows for fewer layers in the shoe. The result is a seamless, flexible feel.
Part Numbers
| Option | UPC | Store SKU |
| --- | --- | --- |
| Vizi Red/Black / 8.0 | 884547983206 | SHO502827508 |
| Vizi Red/Black / 8.5 | 884547983213 | SHO502523008 |
| Vizi Red/Black / 9.0 | 884547983220 | SHO508166768 |
| Vizi Red/Black / 10.0 | 884547983244 | SHO515522918 |
| Vizi Red/Black / 10.5 | 884547983251 | SHO518892458 |
| Vizi Red/Black / 11.0 | 884547983268 | SHO519462258 |
| Vizi Red/Black / 11.5 | 884547983275 | SHO513192798 |
| Vizi Red/Black / 12.0 | 884547983282 | SHO514778228 |
| Vizi Red/Black / 13.0 | 884547983305 | SHO514923598 |
| | | |