Fastwitch 9 - Women's
Details
The all new Fastwitch 9 is ready to take you from just being a "finisher" to finishing first. The lightweight SSL midsole and PWRTRAC outsole will give you great cushion and traction, while the engineered mesh upper provides a breathable fit. It's time to lace up, push the pace, and win the race in the all new Fastwitch 9.
• Engineered mesh
• PWRTRAC outsole
• SSL EVA midsole
• Medial posted midsole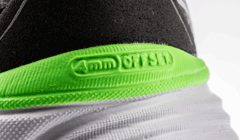 Shoes with a 4mm heel-to-toe offset deliver a more natural ride, letting your feet and body do more work while relying less on the shoes' cushioning and stability features.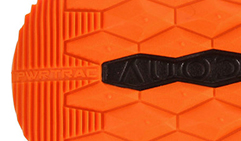 Tacky, durable rubber providing exceptional traction and abrasion resistance.
Part Numbers
| Option | UPC | Store SKU |
| --- | --- | --- |
| Citron / 6.5 | 044211330808 | SHO454375770 |
| Citron / 7.0 | 044211330815 | SHO455037410 |
| Citron / 8.5 | 044211330846 | SHO455839960 |
| Citron / 9.0 | 044211330853 | SHO452061640 |
| Citron / 9.5 | 044211330860 | SHO451857680 |
| Citron / 10.0 | 044211331379 | SHO463674480 |